By Heather Taylor
ICYMI, Netflix recently released a series called Girlboss, adapted from the autobiography of the same name by Sophia Amoruso, the founder of clothing line Nasty Gal.
While the series warns viewers that it's a "real loose" retelling of true events in Amoruso's life, there's a lot you can learn from it about how to be confident and not give up on your dreams when the going gets tough. Here's a look at some of the moments that taught me on how to be—what else?—my own #girlboss.
Go the extra mile to get the job done right.
Four episodes deep into the series, Sophia is just getting her eBay clothing business up and running. One of her customers, Ladyshopper99, is getting married in a dress purchased from Sophia's shop. However, when Ladyshopper99 receives the wedding dress in the mail, she sends it back to Sophia, angry that there's a discolored stain on the gown. Worried that she'll receive a bad review, Sophia goes above and beyond to get the dress cleaned and back to the customer before her wedding.
 This kind of behavior is what sets leaders apart from the pack: the ability to put the needs of others before their own. Sophia didn't have to go the extra mile for Ladyshopper99, but she did because she valued her customer and wanted to show her that she was working with a true professional. The same goes for anyone in editorial. If you want to move up in the ranks, put in the extra time and effort on tasks and assignments. Even if it's not required, your attention to detail and dedication to the job will get noticed—and hopefully earn you your own glowing review.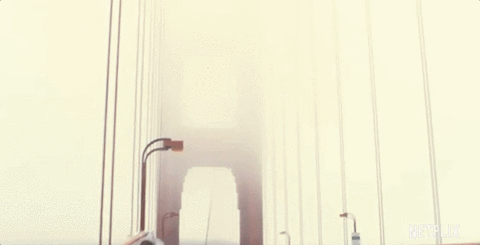 Plan ahead if you want to ask for more of… anything, really.
When Nasty Gal starts to take off, Sophia is ready to move the business from her apartment into its own office. However, her bad credit means that she needs to ask her dad for some help co-signing on the space—and he'll need some convincing that this is a solid investment. With the help of her friend's boyfriend, Sophia drafts up a business plan with bar graphs charting Nasty Gal's current sales revenue and a look at the company's yearly projection.
While you may not need to worry about creating an actual business proposal any time soon, it does help to crunch numbers if you want to ask for a favor or reward. Before your next review, think about what you're working towards. Pull numbers behind your greatest accomplishments (like a clickbait listicle or organic social media post) that prove your hard work is helping the company move on up in the world. Whether you're asking for a new job title or a raise, back yourself up with numbers to get exactly what you want and look savvy when you're asking for it.

Don't be afraid to stand out.
When Sophia first sets up her eBay shop, she notices that most clothes for sale use extremely unflattering pictures. Sophia quickly establishes her own photography aesthetic using the tools she has at her disposal; she nails a velvet blue rug to her wall for the background, sets her camera up on a timer, and models her own clothes with a smoky eye and wild hair. Then, she crops the images on Photoshop and adds them to her listings—and the bidding goes wild.

Sophia's photos don't look like anyone else's—and this is a great thing. Celebrate the unique quirks that only you can bring to the editorial table. Whether that means having an eye for spotting trends before they fully take off, always being the first to try out a new app or game, or pitching an idea that challenges you to learn more, leave your mark by being yourself.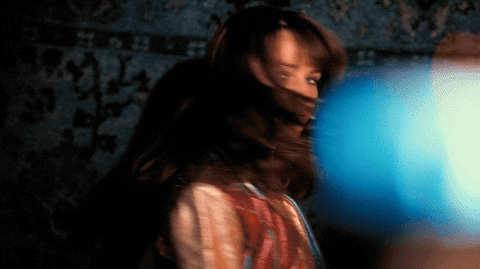 Heather Taylor is a former entertainment writer turned brand mascot aficionado (and head writer) for Advertising Week's Icon Blog. She shares her thoughts on pop culture at HelloGiggles and has been published in Brit + Co, The Drum, and BettyConfidential. Chat with her about anything from SNL to the Pillsbury Doughboy on Twitter @howveryheather. GIFs highly encouraged.