The Talent Fairy is a specialty recruiting agency led by Chandra Turner, a veteran editorial leader who understands the content and media space and its talent unlike any other.
We have a deep and diverse database of highly skilled, editorially trained content creators with expertise in nearly every subject area who have built audiences and brand loyalty for publications at the leading publishing companies, including Conde Nast, Hearst, Dotdash-Meredith, Vox, BuzzFeed, Washington Post, The Wall Street Journal, The New York Times, and more.
We have unique access to talent via our parent company Ed2010 Inc., an award-winning career website and community for editorial professionals as well as our private online groups and social media channels.
We have successfully placed talent in editorial, content marketing, and brand publishing roles for clients at national and global media companies, consumer brands, startups, and nonprofits.
Email [email protected] to set up a call to discuss services, rates, and how we can find the next superstar on your content team. #editorsmakethebesthires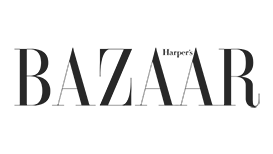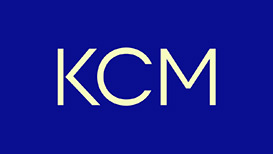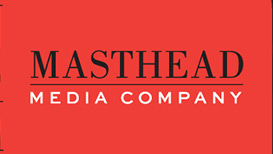 Recruiting Services
Take time and stress out of the hiring process. The Talent Fairy will:
Conduct an exclusive search within and outside of our network of editorial and creative professionals
Post your job on our job board and promote it in our private communities, social media channels, and newsletter
Provide consultation on editorial team structure, job descriptions, roles, titles, and salaries based on current market and industry standards
Vet applications, work samples, edit tests, and pre-interview candidates
Provide a short list of skilled, diverse candidates that meet your hiring expectations
Arrange all interviewing scheduling with your hiring manager and/or team members
Provide reference checks
Manage all candidate communication so you can stick to making a sound decision
Email [email protected] to set up a call to discuss services, rates, and how we can find the next superstar on your content team. #editorsmakethebesthires
Catherine Pollock
"Chandra understood my needs and provided me with a short list of highly qualified and excellent candidates — all of whom would have been a great fit for our job. She was highly efficient, with an amazing network of contacts and really delivered for us."
Chris Vanzetta
"We were on the hunt for a story teller; someone dialed into the zeitgeist of the world that could help us build our brand and the brand of our amazing, dynamic portfolio companies and founders. Chandra found us the perfect person to fill our Head of Content & Communications role."
Molly Simms
"We were on the hunt for an editor who was intuitive, precise, and fast enough to nail the cadence of our daily newsletter, and Chandra, as always, delivered beyond our expectations."
"We loved working with Talent Fairy. Chandra found great candidates, worked with us to create the best structure for evaluating our options, and worked in tandem with us each step of the way."
"I was floored and thrilled by the caliber of talent options that Chandra presented. All the candidates for the role exactly met—and in some cases exceeded—my requirements and were wonderful culture fits. I can't thank or recommend Chandra enough."
"We had two positions and each required a unicorn — an editor and writer who could understand deep health, but translate it into friendly, informative content that doesn't terrify, or worse, bore. The Talent Fairy worked her magic and delivered!'
Sign up for our newsletter just for hiring managers!
I have spent my career leading editorial teams at the country's top media companies and providing candidate referrals to countless others, earning my nickname as the industry's "fairy godmother." Through The Talent Fairy, I now connect hiring managers to talent in all content areas. Let me find your editorial superstars so you can get back to your own job. Email me to set up a call to discuss my services and rates. #editorsmakethebesthires
Chandra Turner, Founder & CEO, The Talent Fairy
Post a Job
Have the talent come to you. Post your editorial or content role on our award-winning job board.
Hire the Talent Fairy
Sit back and relax. We will leverage our network and database to find you the best editorial talent.
Find a Job
Make your next move. Your dream job in editorial or content could be on our job board.